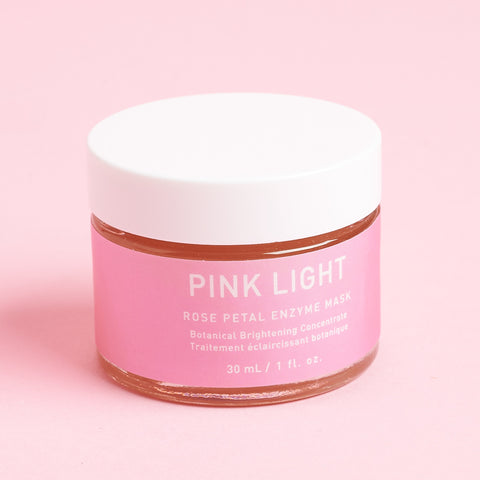 Mastering Masking: 
5 Tips for Masking at Home 
By Amber Woods 
With more time at home, shelter-in-place has been an attractive time to focus on your skin care routine.  I believe that your daily routine is most important for healthy skin, but when you have extra time, all roads lead to masking.  
Since so many of you have time to mask right now, I want to offer my 5 best practices for masking at home.  
1.   Don't Over Do It.  
Masks are generally used as an addition to your daily skin care routine to exfoliate, brighten, nourish, hydrate, or calm your skin, depending on the type of mask you choose.  With most masks, they aren't meant to be done daily, and I recommend doing them 1-3x/week (less for exfoliating masks, more for hydration/nourishment/calm)
2.  Don't Let It Dry.  
Contrary to popular belief, you don't want a mask to totally dry on your skin, especially if it contains clay.  This can be very dehydrating and damaging to the surface of your skin. I recommend avoiding masks that contain mostly clay, or if you do use them, to mix them with whole milk plain yogurt to keep them from being too harsh and drying.  Also consider putting them only onto your T-zone area if you are congested.  
Remove a mask just before it's dry. Alternatively, leave the mask on longer, but mist it or massage in some water or hydrosol every few minutes to keep the mask from drying out completely.   Check instructions on mask jar for recommended time to leave on, but keep in mind to keep the mask slightly moist however long you do! 
3.  Practice Proper Application, Removal, and After Care. 
Masks should always be applied to clean skin with clean hands, so wash your hands and face before beginning.  The mask shouldn't be too thin or too thick, just a nice even layer. When mixing dry masks, don't use too much liquid-- you want a nice paste that will spread and not be runny.  
I believe most masks are best removed with a warm, damp washcloth.  This is less messy and helps you to get all of the product off without a ton of water and splashing.  Once you have fully removed your mask (check your neck, hairline, and nose creases!), it's important to moisturize right away (unless it was a moisture mask meant to leave you moisturized).  With most masks, you can follow by splashing on some toner and massaging in your favorite facial oil. Don't skip this step after a mask.  
4.  Make Your Own. 
Masks are the best skin care product to DIY.  There are many great mask ingredients that you may have in your kitchen already-- Raw Honey, Whole Milk Plain Yogurt, and Avocado, are some favorites!  Try mixing equal parts of these three into a paste for a moisturizing and gently exfoliating mask. Or try one of them on their own!  Adding yogurt to your favorite existing powdered mask can make it extra luxurious and lightly exfoliating from the yogurt's lactic acid. I could write a whole book on this, so I'll leave you with these few ideas as a starting point.  
5.  Make a Ritual Of It. 
Often I'm offering tips on how to do quick masking for convenience, but since many of us have more spaciousness in our days right now, consider making a ritual out of masking.
Start by cleansing your skin and then steaming before you apply your mask. To steam, boil water and pour into a bowl. Add 1-2 drops of essential oil (such as lavender or eucalyptus) or a T. of dried aromatic herbs (i.e. rosemary, rose petals, lavender, chamomile).  If you don't have any herbs or essential oils, just use plain water. Place your face above the steaming bowl and drape a towel over your head. Breathe in the steam for 3-7 minutes. When you are done, apply your mask and lie down or take a bath. Remove and finish with toning and moisturizing! 
Also, if you have a clean paintbrush around (fan style work the best!), try apply your mask with a brush instead of your fingers for an extra special experience.  
Those are my 5 best practices for masking at home!  Hope this inspires you to do some masking of your own.  
Our favorite masks at Pink Light are our Rose Petal Enzyme Mask, a gentle gel exfoliator,  and Coconut Pearl Powder, a brightening powdered mask that is amazing when mixed with yogurt! 
Happy Masking!  Leave comments and questions below!